Description
Description
..
Drama in all the right places
Whilst we love the beauty of natural oak, sometimes a little drama is needed. So if your space is full of white oak why not contrast with the Linea? Contrasting oak strip panels define this collection along with soft-closing doors to reveal a sleek black cavity space that's just as beautiful as the outside.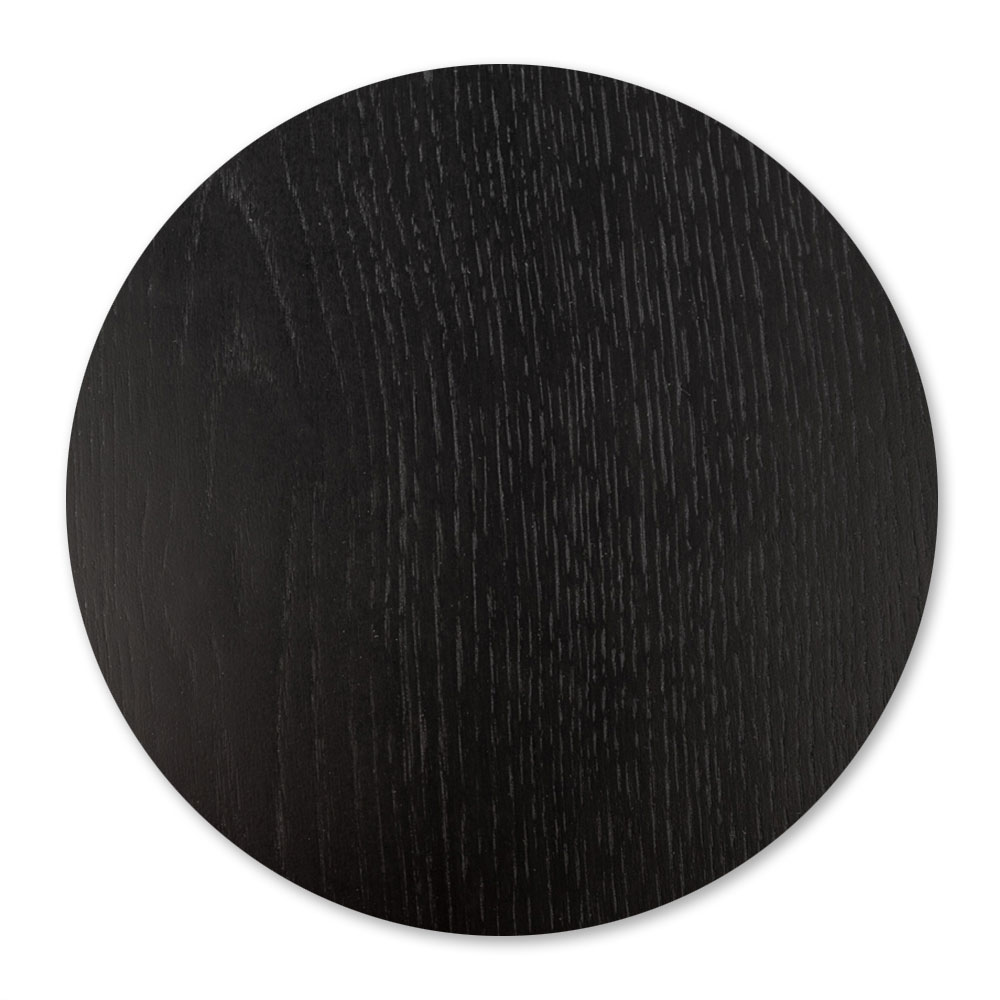 The Timber
Wood displays different grain patterns depending on which way they are cut - for example, the 'medullary ray' which can appear on oak furniture is a mark of good quality timber, these are just characteristics of the natural beauty of the wood. Wood veneers also allow distinctive patterns to be created on some surfaces, such as table tops and drawer fronts by the way slivers are arranged. All timber and veneer surfaces will change colour and mellow over time. New furniture will initially vary in shade from items that have been previously purchased.
Design
Style Contemporary
Timber Oak and Painted Black Oak
Construction Solid Oak with Oak veneers, unique strip panel design and soft closing doors.
Quality Assurance
Rigorously tested for correct measurements, colour, wood moisture (internals included), load bearing and construction strength. Available with Warranty, please click here to download.
Colour Accuracy
We try our best to ensure photography depicts colours as accurately as possible. Colours can appear different depending on the type of display you are viewing from, therefore we recommend viewing in person for true colour representation.
About
Furniture by Design are a family owned and operated NZ based company and are a subsidiary of Salamander Importers. With over 30 years in the furniture business our passion for quality furniture at affordable prices is stronger than ever. With highly experienced Furniture Buyers, in-house Interior Designers and collaboration with European Furniture Designers we aim to strike a balance between trend, quality and affordability.
Care
Care
How to care for your timber furniture
Dust with a clean, damp, lint free cloth

Frequent dusting will remove abrasive build up, which can damage the finish over time

Do not use a very wet cloth or allow liquid to contact with the veneers for a long period of time as this can permanently damage the surface. Wipe up spills immediately

Do not use any abrasive cleaner or harsh detergent as this can damage the surface of the furniture

Spray polishes are best avoided as they contain silicones which may spoil the furniture's surface when building up over time

Make sure all surfaces are protected from heat and liquids by mats and coasters

Ensure that a mat or pad is placed under paper when you are writing on the furniture surface

Do not place rubber or plastic materials on the wood finish as chemicals which may react with the finish if left in contact for an extended period of time

Our furniture will endure most temperatures in the home but it is best to avoid placing furniture next to heat sources such as radiators or fires. Be particularly careful with solid wood as the lack of humidity caused by home heating can cause damage such as warping, cracking or splitting

Excessive exposure to sunlight can cause fading of your furniture