Description
Description
It's Been Around for Centuries
Terrazzo – what better choice for a table top? It is incredibly durable, low maintenance and doesn't easily absorb bacteria or water, in fact Terrazzo can last for over a hundred years. Seating 6, the Terrazzo table makes for a stylish neutral and is set upon a linear slatted black oak base.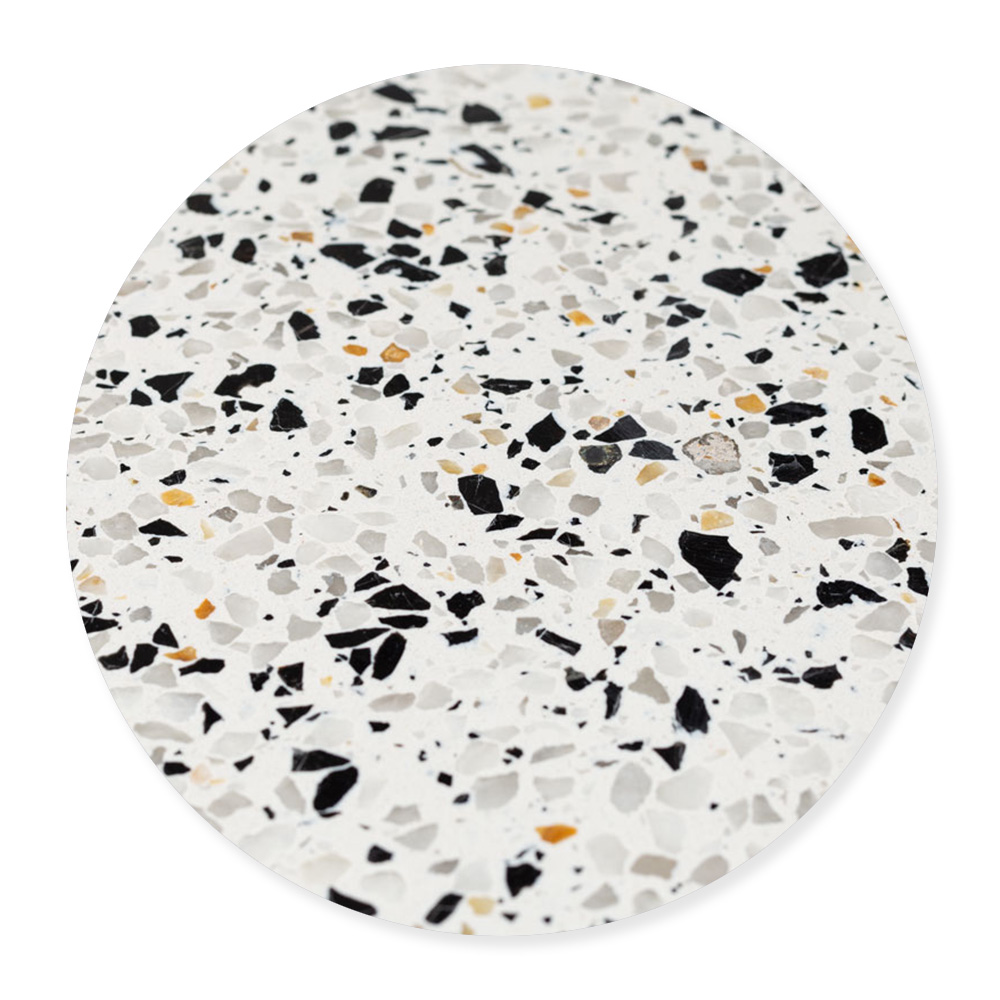 Terrazzo
Terrazzo has been around from the time Venetian workers were recycling scrap marble into building material. There are certain inherently sustainable qualities about terrazzo such as strong durability, low maintenance requirements, and zero VOC materials. Terrazzo is generally non-porous and does not support microbial growth or the accumulation of moisture, making it highly sanitary.
Design
Style Contemporary
Timber Oak (stained black)
Construction Solid oak slats, MDF and solid Quartz Terrazzo top.
Quality Assurance
Rigorously tested for correct measurements, colour, wood moisture (internals included), load bearing and construction strength. Available with Warranty, please click here to download.
Colour Accuracy
We try our best to ensure photography depicts colours as accurately as possible. Colours can appear different depending on the type of display you are viewing from, therefore we recommend viewing in person for true colour representation.
About
Furniture by Design are a family owned and operated NZ based company and are a subsidiary of Salamander Importers. With over 30 years in the furniture business our passion for quality furniture at affordable prices is stronger than ever. With highly experienced Furniture Buyers, in-house Interior Designers and collaboration with European Furniture Designers we aim to strike a balance between trend, quality and affordability.
Care
Care
ONLY use soft cloths when cleaning
In the event of stains, clean them up right away. Do not allow stains to sit and settle in deeper.
There are cleaners that are specifically recommended for terrazzo countertops, these would be your best options in cleaning to get the best results